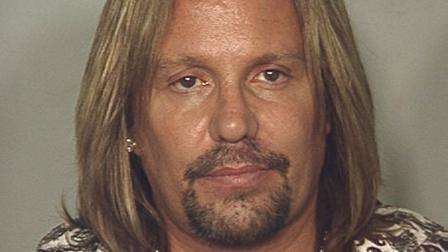 A Las Vegas judge set a new court date for Vince Neil on misdemeanor drunken driving and speeding charges.
Lawyers for the Motley Crue singer appeared on his behalf in court on Monday. No plea was entered.
Judge Joe M. Bonaventure set an Oct. 11 status check for the case, according to a court clerk.
At the time of his arrest, the 49-year-old rocker allegedly had a blood-alcohol content of 0.08 percent, the state's legal limit for drivers.
A court document also says that Neil was driving his Lamborghini sports car 60 mph in a 45 mph zone when he was stopped June 27 near the Vegas Strip.