Paris Hilton is not big in Japan. The socialite and entrepreneur was denied entry into the country by immigration officials because of her very fresh conviction for cocaine possession, and flew home to the United States yesterday, the Associated Press reports. She also canceled her appearances in Malaysia and Indonesia, but told reporters she hoped to return soon.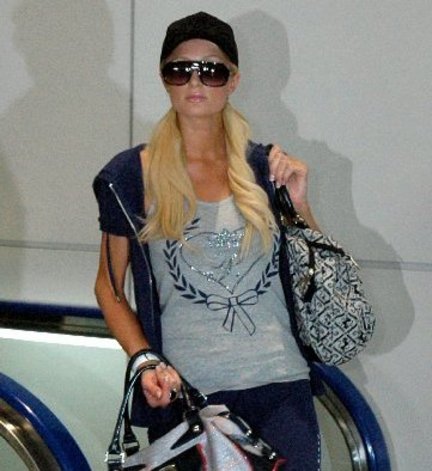 "Paris is very disappointed and fought hard to keep her business commitments and see her fans, but she is forced to postpone her commitments in Asia," her rep says. "Paris understands and respects the rules and laws of the immigration authorities in Japan and fully wishes to cooperate with them. Paris looks forward to returning in the future to a country she loves and has been coming to for the past 10 years."
Hilton, who was detained and grilled by immigration officials for hours Tuesday, pleaded guilty to misdemeanor cocaine possession and obstructing a police officer after she and her boyfriend were busted in Las Vegas by a motorcycle cop who smelled marijuana coming from their car.