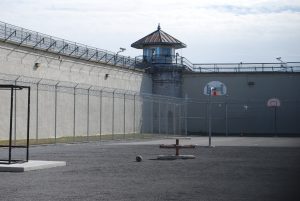 An inmate currently serving time in Miami-Dade jail is drawing attention after testing positive for COVID-19. A federal judge noted that the inmate appears to be adequately isolated, but she also ordered the parties to address alleged claims of insufficient care and why a hearing on bond revocation has not been held in state court.
A U.S. district judge in Miami has decided to wait on ruling on an emergency motion for the prisoner to be released immediately on bail, who is the designated plaintiff in a pending class action calling for medically disabled prisoners to be released from a detention center in Miami-Dade County. The judge also says that she was not yet able to answer the appeal for release on a habeas corpus writ from the inmates.
To read more about the case, please visit https://www.law360.com/articles/1274423/federal-court-won-t-release-miami-inmate-with-covid-19.
This update is published by The Law Offices of Mark Eiglarsh, a Fort Lauderdale criminal defense lawyer. Areas of practice include criminal defense, white collar crimes, federal and state drug crimes, fraud, DUI, sex crimes, domestic violence, and more. With over two decades of experience, Mark is committed to obtaining the best possible outcome for his valued clients under difficult circumstances. For more information or to schedule a consultation, please call 954-500-0003 in Broward or 305-674-0003 in Miami.
This information is provided for educational or informational purposes only and should not be construed as legal advice. The information is not provided in the course of an attorney-client relationship and is not intended to substitute for legal advice.