Holocaust denier, Eric Hunt, has filed a complaint against 80-year-old Pembroke Pines woman, Irene Weisberg Zisblatt, whose memoir describes her experience in the Auschwitz-Birkenau death camp. Zisblatt's autobiography recounts how she was packed into a boxcar for the trip from Hungary to the extermination camp along with her parents and siblings.
Twenty five year old Eric Hunt has filed the libel suit in Broward Circuit Court on Oct. 6 and is demanding a jury trial and punitive damages of "not less than $60 million." The case has been assigned to Circuit Judge Peter Weinstein.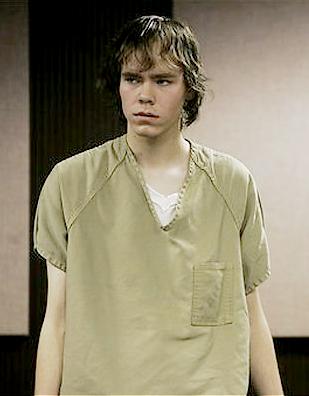 In a lawsuit filed in Broward Circuit Court, Eric Hunt alleges that the memoir entitled The Fifth Diamond: The Story of Irene Weisberg Zisblatt is full of "vicious lies" and "fantastical tales" that turn Jews into "haters" and abuse the Gentiles.
Hunt argues ridiculously that "Zisblatt blatantly stole other Jewish people's experiences during World War II and passed them off as her own in order to further the Jewish political agenda and profit off of these fantastical tales," Hunt, who is representing himself without an attorney, wrote in his lawsuit. "The defendants must not go unpunished for tormenting Gentiles and instilling hatred in Jews using such hideous lies."
Eric Hunt has already assaulted a survivor in the past. In 2007, Hunt accosted Holocaust survivor and scholar Wiesel, 81, in a San Francisco hotel elevator in an alleged attempt to force Wiesel to recant his own recollections of the Holocaust.
For this, Hunt was convicted in 2008 of false imprisonment, battery and elder abuse. A judge sentenced him to two years in prison, but gave him credit for time served and good behavior. The judge ordered Hunt to undergo psychological treatment. At sentencing, Hunt apologized and said he had suffered a "severe mental breakdown."
Hunt is clearly mentally perturbed as he is arguing against a historically proven occasion. This lawsuit, which should have been disposed of because it is so absurd and frivolous, is a complete waste of judicial assets and tax payer's money. Further, Hunt poses a danger to the elderly survivors, and an embarrassment to anyone with any indicia of civility. There seems to be very little legal or factual bearing on the allegations. What matters here is Eric Hunt's nefarious intent and not the ridiculous pleading. Although a win is almost certainly impossible for the wayward Hunt who is representing himself, to win, he would have to convince a really sympathetic jury, or do his best to make sure the jurors are KKK members, all of which thankfully is impossible. If anything, Hunt will shed light on and renew society's concern for hatred and intolerance of others.