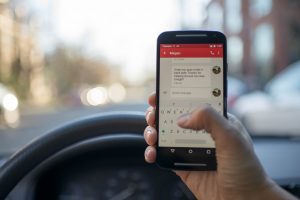 Since October, law enforcement officers have been warning and educating Florida drivers about the new handsfree law. However, this "grace period" will be ending once January 1, 2020, arrives, allowing officers to issue tickets for anyone who is caught not driving handsfree in certain areas.
Drivers that are caught holding a "wireless communication device" when they are driving through construction zones, school zones, or school crossings may receive a moving violation which comes with a $60 fine. Officers will be using these last two weeks of December to educate drivers on the new laws, taking advantage of the greater number of holiday drivers on the roads. For the time being, drivers will receive a tear-off reminder regarding the new law requirements and its associated fines.
Once January 1st comes around, fines and citations will replace these reminders.
This update is published by The Law Offices of Mark Eiglarsh, a Fort Lauderdale criminal defense lawyer. Areas of practice include criminal defense, white collar crimes, drug crimes, fraud, DUI, sex crimes, domestic violence, and more. With over two decades of experience, Mark is committed to obtaining the best possible outcome for his valued clients under difficult circumstances. For more information or to schedule a consultation, please call 954-500-0003 in Broward or 305-674-0003 in Miami.
This information is provided for educational or informational purposes only and should not be construed as legal advice. The information is not provided in the course of an attorney-client relationship and is not intended to substitute for legal advice.