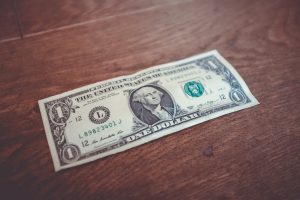 Among the various changes and laws affecting Florida next week, the minimum wage will be seeing a bump. Florida is among the eight states that will automatically increase these rates on New Year's Day, which is calculated by taking into account the annual cost of living calculations.
Per the Florida Department of Economic Opportunity (FDEO), which calculates the annual adjustments, the increase will result in an increase of 1.12 percent, which is roughly a dime, or about $8.56 an hour beginning next year, up from the existing $8.46 hourly.
Tipped employees have a current rate of $5.44 hourly which will change slightly to $5.54 an hour, according to the FDEO.
As for the federal minimum wage, it is now $7.25 an hour.
Florida Law requires the FDEO to determine annually the minimum wage rate on the basis of a percentage increase in the Federal Consumer Price Index (CPI) for Urban Wage Earners and Clerical Workers in the Southern Region during the 12-month period prior to September 1. Amendment 5, also known as the Florida Minimum Wage Amendment, which Florida voters approved by just over 70 percent in 2003, created the rule.
This update is published by The Law Offices of Mark Eiglarsh, a Fort Lauderdale criminal defense lawyer. Areas of practice include criminal defense, white collar crimes, drug crimes, fraud, DUI, sex crimes, domestic violence, and more. With over two decades of experience, Mark is committed to obtaining the best possible outcome for his valued clients under difficult circumstances. For more information or to schedule a consultation, please call 954-500-0003 in Broward or 305-674-0003 in Miami.
This information is provided for educational or informational purposes only and should not be construed as legal advice. The information is not provided in the course of an attorney-client relationship and is not intended to substitute for legal advice.