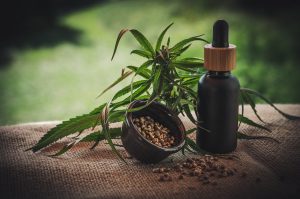 CBD-infused product sales have seen massive popularity as people take advantage of their purported benefits. As sales skyrocket, Florida regulators are seeking to crack down on the multitude of products marketers say can help with things like insomnia, anxiety, and arthritis. For the most part, these products have not had much government oversight.
This year, Florida implemented new rules aimed at establishing a regulatory structure for hemp, along with CBD products often found at gas stations, grocery stores, or flea markets. Inspectors have spread across the state to ensure that retailers comply with the new regulations that tackle concerns such as pesticides, how items are labeled, and inspection of products sold or produced in the state. Those that are not compliant will have a minimum of thirty days to make changes in order to comply with Florida's new laws.
To read more, visit https://www.orlandoweekly.com/Blogs/archives/2020/01/06/for-the-first-time-ever-florida-is-regulating-cbd-products.
This update is published by The Law Offices of Mark Eiglarsh, a Fort Lauderdale criminal defense lawyer. Areas of practice include criminal defense, white collar crimes, drug crimes, fraud, DUI, sex crimes, domestic violence, and more. With over two decades of experience, Mark is committed to obtaining the best possible outcome for his valued clients under difficult circumstances. For more information or to schedule a consultation, please call 954-500-0003 in Broward or 305-674-0003 in Miami.
This information is provided for educational or informational purposes only and should not be construed as legal advice. The information is not provided in the course of an attorney-client relationship and is not intended to substitute for legal advice.