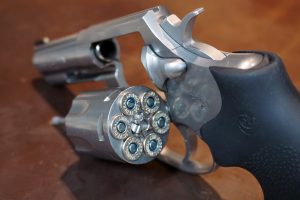 A federal judge has stepped in and denied a challenge by the National Rifle Association (NRA) aimed at a Florida law preventing people below the age of 21 to purchase firearms, including weapons such as shotguns and rifles. The law approved by former Governor Rick Scott was approved following the events that occurred at Marjory Stoneman Douglas High School in Parkland, Florida where seventeen people lost their lives. The case is now scheduled to go to trial next year.
Despite the dismissal, the federal judge did emphasize that the ruling is not affecting the NRA's fundamental claims that the statute violated constitutional second amendment and equal protection protections —- simply that the lawsuit will be allowed to continue.
A federal law also prohibited licensed firearms dealers from selling weapons to people under the age of 21, and according to legal records, the Florida bill broadened it to also prohibit private sales of weapons to people under the age of 21.
To read more, visit https://www.tampabay.com/florida-politics/buzz/2020/05/05/nra-challenge-to-florida-gun-law-allowed-to-proceed-by-federal-judge/.
This update is published by The Law Offices of Mark Eiglarsh, a Fort Lauderdale criminal defense lawyer. Areas of practice include criminal defense, white collar crimes, federal and state drug crimes, fraud, DUI, sex crimes, domestic violence, and more. With over two decades of experience, Mark is committed to obtaining the best possible outcome for his valued clients under difficult circumstances. For more information or to schedule a consultation, please call 954-500-0003 in Broward or 305-674-0003 in Miami.
This information is provided for educational or informational purposes only and should not be construed as legal advice. The information is not provided in the course of an attorney-client relationship and is not intended to substitute for legal advice.