A Coral Gables father who decided not to "spare the rod, spoil the child" said he felt vindicated Wednesday after state prosecutors officially dropped a child abuse charge that they had leveled against him.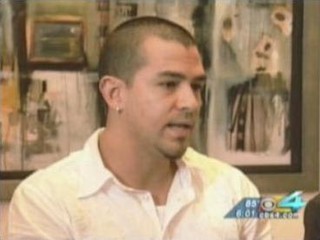 In October 2007, Loscar Rodriguez was arrested for allegedly beating his then 8-year-old son with a belt. Rodriguez reportedly hit the boy so hard he raised welts on the child's backside. He said he did it as punishment after getting a note from the boy's teacher that he had been goofing around in school and getting poor grades. He was charged with felony child abuse, which prompted debate across South Florida over how parents should be able to discipline their children.
Rodriguez attended counseling and parenting classes as his lawyers worked to have the charge dismissed. After two years of extensive litigation, the state has agreed to drop criminal charges against him. Rodriguez's ex-wife, who was in the courtroom, was outraged that the charge being dropped.
"I can't believe it is being dropped," said Stephanie Verdon, the boy's mother. "They said corporal punishment is allowed in the state of Florida, but the way that he was beaten should not be allowed. It should be overturned, it's not right."
Rodriguez attorney, Mark Eiglarsh, disagreed saying his client should not have been charged in the first place.
"There's a huge debate over what's appropriate and what's not appropriate," said Eiglarsh. "But legally we said all along, he had not committed a criminal act and unfortunately it took two years of extensive litigation to get to the point that it became clear to prosecutors he had not committed any criminal act."
When Rodriguez was charged, even the judge who presided over his bond court appearance questioned his arrest.
"If he hit him with the buckle or a baseball bat or something like that or he had injuries," said Judge Fred Seraphin. "But a welt from a belt? It's supposed to leave a mark so you remember to get your work done."
Finally cleared of the child abuse charge, Rodriguez said he's learned a valuable lesson.
"I'm more lenient, you know, it's helped me be more lenient towards him," said Rodriguez who vowed never to punish his son with a belt again.
Rodriguez, who is not a U.S. citizen, could have been sentenced to five years and prison and likely deported to his home country of Nicaragua if convicted.
CBS4 reporter Gary Nelson contributed to this report